We are in a fortunate position where we would like to grow our team, therefore we would welcome enquires from ADIs or PDIs who would like to join our team.
This may either be for a manual or automatic franchise.
We would welcome enquiries from instructors looking for either part or full time franchises.
Interested in learning more about MA Driving School Franchise?
Join franchise, unlike many large driving schools franchises, with us you get all supplied pupils for free. It means that you don't have to factor in extra costs for new learners. All you pay is a reasonable flat weekly rate that provides everything you need to budget and manage a successful franchise.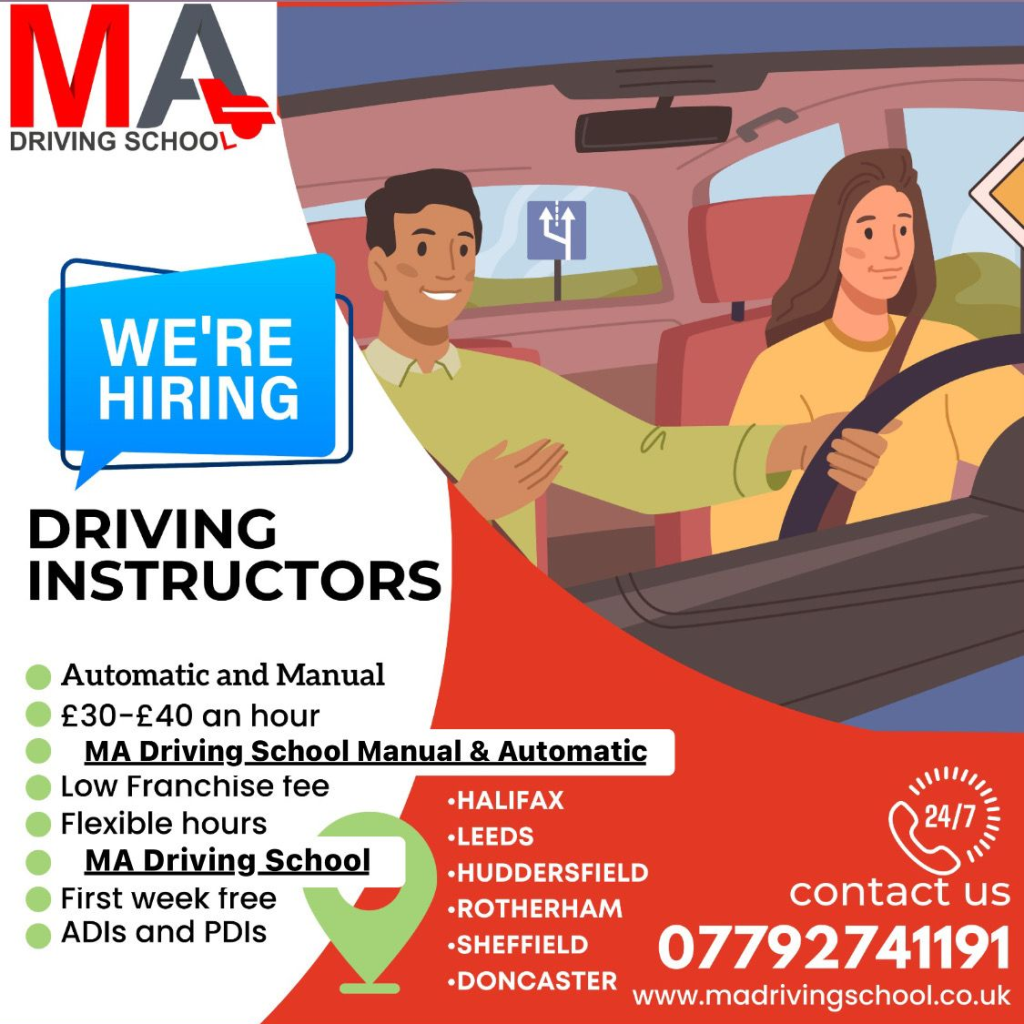 Benefits when you Join franchise:
Be your own boss and enjoy flexible working hours (Self-employed Franchisee).
Use can your own car (Less than 6 years old).
Unlimited FREE pupil supply.
Marketing operation to generate your work.
OFFERS for new instructors Only £50 per week franchise fee.
OFFERS for new part time instructors franchise fee. Limited students supplied.
Receive business skills training. Expect realistic earnings of £1200 (40 hour week) per week although more is possible.
Join franchise (with own car) OFFER for new instructors from only £50 per week
Unlimited pupils available.
Full graphics supplied & fitted.
Bespoke marketing including SEO, Google PPC and Social Network marketing and assistance.
CPD Training available.
All stationery & marketing material supplied when you first join.
Business Growth & Development advice.